Train Transfers To and From Oslo Gardermoen Airport



Oslo Gardermoen International Airport Train Transfers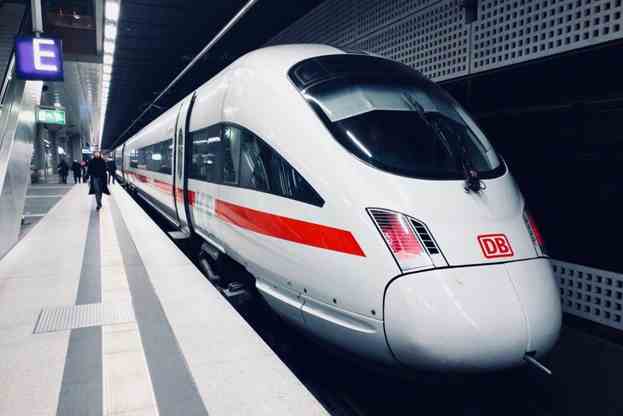 Norway has an excellent rail network serving many of its major cities and Oslo Airport in particular is well connected with its own train station. Norway's second largest airport offers onward travel to destinations in Central Oslo, the suburbs and to destinations further afield.
Oslo Airport trains are divided into two services. The Airport Express (Flytoget) train departs from Oslo Airport and the Central Oslo train station every ten minutes and the travel time to/from the airport is approximately 19 minutes for the 47 km journey. Passengers wishing to obtain information about the service should call +47 815 00 777 for train times and destinations served or visit the Flytoget web page at www.flytoget.no/eng for details. Passengers without a pre-booked ticket can purchase their ticket on the train by producing a valid bank card like Visa, Diners club, American Express or Eurocard.
The suburban lines are served by NSB, the Norwegian State Railways. These regional trains go via the Skien, Oslo, Lillehammer, Trondheim line to Oslo Airport. Local trains also serve the airport via the Kongsberg to Eidsvoll line. Passengers needing to take the regional train services should go to www.nsb.no/?lang=en_US for details of services and train times. The ticket price for one journey to/from Oslo Airport is NOK 110.00. NSB trains from Oslo Airport take approximately 30 minutes to arrive at Oslo Central station.
Passengers wishing to take Oslo Airport trains to onward destinations like Trondheim Airport Værnes Station for example will have to travel via Central Oslo train station and pay NOK 64.00 for a single journey from there. The train will take them right into the Trondheim Airport terminal.
Trains from Oslo Airport are fast, clean and efficient and passengers wishing to enquire about onward destinations should either enquire with their travel agent at home or visit the above websites for more information. The modern trains allow passengers free wireless internet access on some lines, like the Skien – Oslo- Lillehammer line for example. It is planned to equip all long distance trains with this service.
Oslo Airport trains allow passengers to take up to 30 kilos of luggage on board and there are special luggage receptacles for storage. Ski equipment like skies or snowboards can be placed in specially designated storage areas. At various stations passengers can ask for ski bags to keep their skiing equipment safe during the journey. It is also possible to reserve a place for bicycles and trains with storage for bikes are marked with the bicycle symbol on the train time table. Tickets for bicycles can only be bought from manned train stations or by booking via phone on +47 815 00 888
NSB offer 7 different routes for passengers wishing to explore the wonderful Norwegian fjords. The Flåmsbana railway is one of the most famous train routes within Norway.
There are also train journeys which can be combined with cruises going directly to Geiranger Fjord, one of Norway's most popular tourist attractions. The stunning fjord, verdant foothills, dramatic landscapes and the famous seven sisters waterfall are an unforgettable experience.