OSLO GARDERMOEN AIRPORT (OSL) INFORMATION
Origin
Airline
Flight no.
Scheduled
Est./Actual
Status
No flight arrivals were found at Oslo Gardermoen Airport.
Destination
Airline
Flight no.
Scheduled
Est./Actual
Status
No flight departures were found at Oslo Gardermoen Airport.
Car Hire at Oslo Gardermoen Airport
UNBEATABLE VALUE CAR RENTAL
Free Amendments | Free Cancellations | No Card Fees




Gardermoen Airport - All Information on Oslo International Airport (OSL) Oslo Gardermoen Airport
PO Box 100, (Edvard Munchs veg), NO-2061 Gardermoen, Norway
phone +47 64 81 00 00
phone+47 64 81 34 77 (Lost + Found)
emailpassasjerservice@avinor.no
emailhittegods.osl@iss.no (Lost+Found)
call_end+47 64 81 00 01 (fax)
Facts and History about Oslo Gardermoen Airport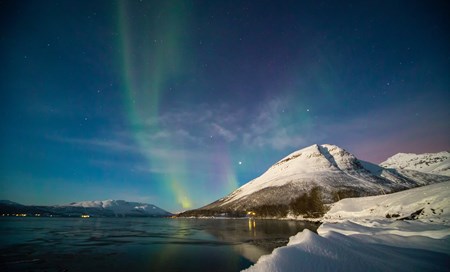 As a hub for airborne transport within Norway, Oslo Gardermoen Airport is the base for 24 domestic routes and serves some 100 international destinations and some additional 80 charter routes. More than 27.4 million passengers passed through the airport's doors in 2017 and Oslo Airport is Norway's second largest airport.
Arrivals, Departures and Airlines at Gardermoen Airport
The airport boasts a bank, two airport hotels within walking distance, a lost and found office, a baggage storage service, offers wireless internet access and has three lounges for visitors to relax before their departure. A customs and police presence is also assured at the airport. A number of shops offer gifts and goods, some duty free shopping and passengers will find everything on offer from electronics to accessories, from fashion to books.
Situated some 47 km north of Oslo city and connected to a rail network to the rest of Norway and Oslo main train station for onward travel, Oslo Airport can also be reached by bus and by car. The airport covers some 13 square kilometers and has 64 check-in desks, 50 escalators, 70 lifts and 6 baggage belts. With some 8000 sqm devoted to retail, passengers cannot miss out on an excellent shopping experience.
Norway is a fabulous place to visit in summer and winter, when winter sports like cross country and down piste skiing lure thousands of visitors to Oslo and the surrounding areas. During the summer there are fjords to explore, glaciers to be climbed and Oslo as a city break has much to offer with regard to art galleries, museums, shops, parks and interesting landmarks.
Some of the major car hire companies operate out of Oslo Gardermoen Airport and passengers will find the rental desks of Hertz, Avis, Europcar, Sixt and Budget to name but a few upon arrival at the terminal. Blessed with some 16,000 car parking spaces for both short and long term parking, Oslo Airport ensures efficient and convenient travel both to and from the airport.
Ruter-Bussen and Airport Express-Coaches (SAS Flybussen) serve the airport, Oslo city and destinations beyond Oslo. The Airport Express Train (Flytoget) runs between the stations Drammen, Asker, Sandvika, Lysaker, Skøyen, the National Theater, Oslo Central and Lillestrøm stations.
For passengers wishing to travel by taxi there's a dedicated taxi information stand in the arrivals hall. Here passengers will find information on the various fixed tariffs charged by the different companies serving a variety of destinations in Oslo and beyond. At the information desk passengers can also ask for bookings to be made for them. The taxi rank can be found immediately outside the arrivals hall.
Oslo Airport has big expansion plans thanks to the rapid increase in passenger numbers. Some 35 million passengers are expected to be handled by the airport in the future and the terminal building needs to be enlarged to deal with such an increase. In addition a new pier must be built to allow for more aircraft to use the airport.
New arrivals and departure areas are in the planning together with increased baggage handling facilities and all these new developments are envisaged for completion in 2019/21. At a total cost of Norwegian Kroner 12.5 billion the terminal's arrivals and departure areas will eventually have a floor space of 52,000 sqm with an additional 34 check-in desks.
OSL is the official IATA code for Oslo Airport. The other name Oslo airport is recognized by is Oslo Airport, Gardermoen. It is possible to enter the following GPS coordinates 60.19389, 11.10028 to aid you in your travelling to and from Oslo Airport.
Hotels near Gardermoen Airport
There are a number of hotels to suit all budgets and requirements at or near Gardermoen Airport.
Parking at Gardermoen Airport
See options for parking services at Gardermoen Airport.
Additional Services and Amenities at Gardermoen Airport
At Gardermoen Airport you will find the usual array of bars and restaurants, airport lounges and shops.
Things to do in Oslo City
There are a number of activities to suit all ages and interests in the region - see a selection of tourist activities in Oslo, Norway.
Services at Oslo Gardermoen Airport
Useful Information about Oslo Gardermoen Airport